Welcome! I'm now announcing the contest. Now this contest is to help get this new vocaloid some fanart. It's really supportive. AND I really thank you all if you are going to enter. Basically I love , and can't wait to see your entry


Rules

Do not title as "Contest entry"

Do not use bases

Submit in folder "contest entry"

Don't make her too evil
Increase your chance to win

I can be full body or head or at least head to waist

Make a useful background (Like if she's on a tree or something or a color mix BG)

You can enter maximum of 3 entries

COMMENT AND FAVE THIS JOURNAL IF YOUR GOING TO ENTER!!!!
Extras

Yes you can put Lapis (her younger sister

)
About Merli
Merli is a character from VOCALOID3 (so to those who know about vocaloid and its Miku, Rin, Len, and Luka etc, just know there are over 50 vocaloids now and Merli is one of them. Merli currently has to voice bank yet and they have yet not announced her voice. But stick around they might finally release a demo)

She is 16cm tall (She is a fairy)

She considered "darkness" while her sister is the opposite

She's a tsundere

She has no voice yet

Merli's design is loosely based on the "magic-girl" anime genre and her bio states that she is a fairy and has some background information, hence why she is listed with such a small size. Her race's concept as fairies is that they are a special race who can convert "songs" into "power". They can only be seen by a subset of the human population.[1] She and Lapis are opposite.If Lapis can be considered as "light", her sister is therefore "dark" due to her more devil-like attributes. While Lapis' power of song gives life, Merli's draws energy from living things.

Her official profile says, "She's strong-minded and tsundere; she's a charming mysterious girl, who is innocent and changing the facial expression all the time. She's basically naive, but so innocent that she usually pretends to know everything ad hoc."
Here's her reference: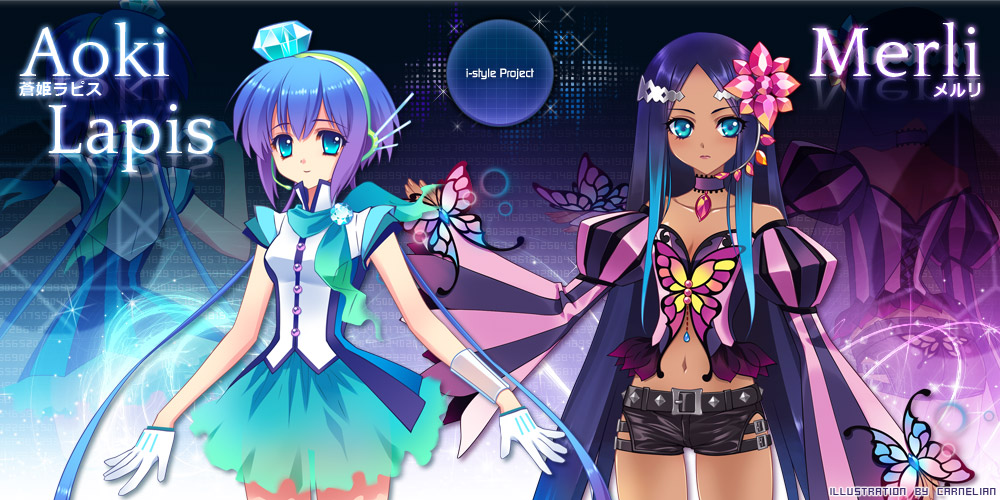 PRIZES!
1st- One month premium membership (Donate me to make longer)+ Watch and llama (Me and all my ask/plz accounts)+50 faves+5-6 requests
2nd- 100 points+ Watch and llama (Me and
ask-dark-Gumi
) +20 faves+3 requests
3rd- Watch+10 faves+ 2 requests
4th- 1 request
HAVE FUN!!! PLEASE ENTER AS SOON AS YOU CAN!!

Oh and I'd love it if you liked this page!
m.facebook.com/pages/Merli/151…
Or share this contest, tell people about it!
This contest is held for a supportive reason. Every vocaloid should be supported and Merli defiantly needs it.
Contest ends: August 31st, 2013